battery pack:
Widely used in consumer electronics and industrial products such as notebook computers, power bank, digital cameras, movable lighting,RC,thermal cloth, communications equipment, electric bicycles, power tools and so on. Single cell capacity from 500 to 2600mAh, high safety performance, Memory, consistency, environmental protection economy, can be customized according to customer requirements and OEM / ODM solutions.
Following battery cells for reference: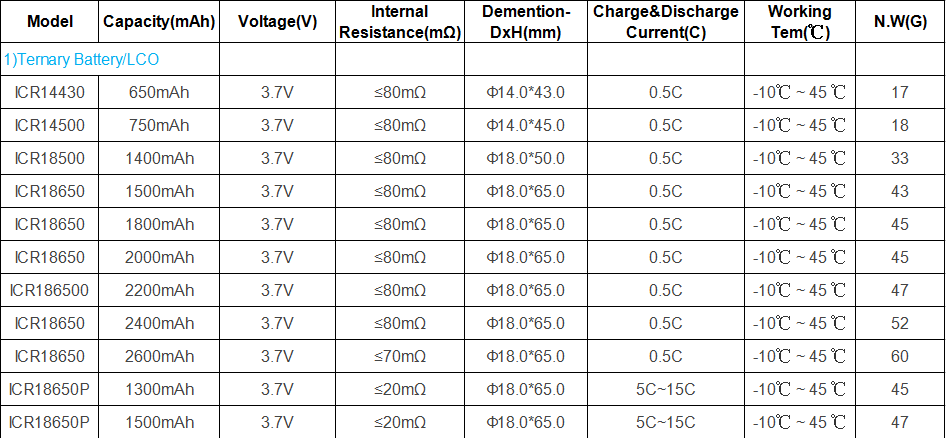 Features:
1)Rechargeable.Much higher reliable and safety performance.
2)Environmental Protection.
3)Shape and technique customized
4)High working voltage.
5)High Capacity.
6)Good discharge characteristic
7)Little Internal Resistance
8)Little Self Discharge
9)Sustainable development
10)High specific energy
11)Cycle life 1000-2000times
Stringent Production Management for High end qualtiy.For Long-term Business relationship Only.
Li ion batteries passed Initial Performance Test,Cycle Life,Leakage-Proof Test,Vibration ,Drop Test,Crush Test,
Short Circuit Test(Both ℃20 and 60℃),Impact Test,Forced Discharge Test,Nail Pricking Test etc More than 10Tests.